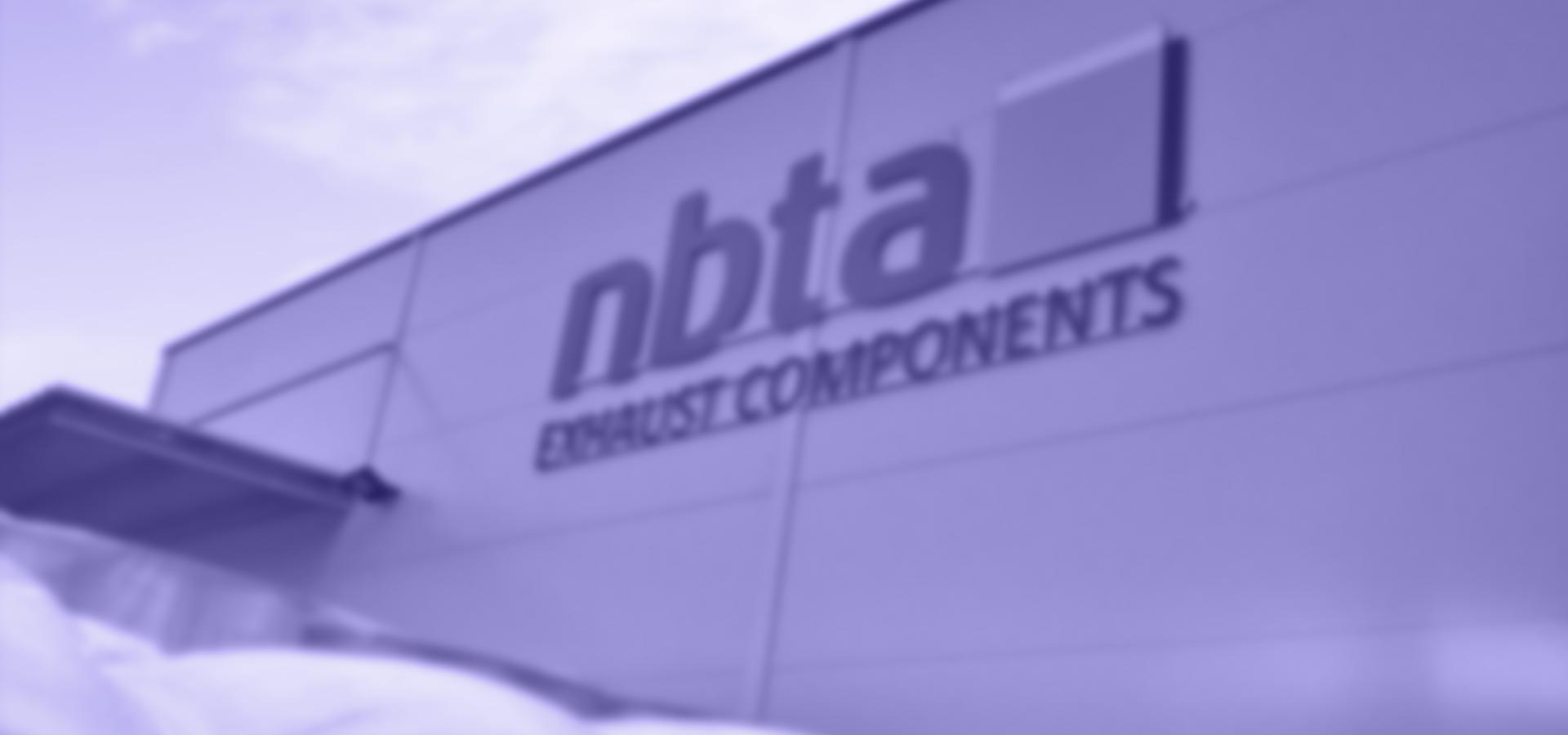 About us
NBTA components for exhaust systems.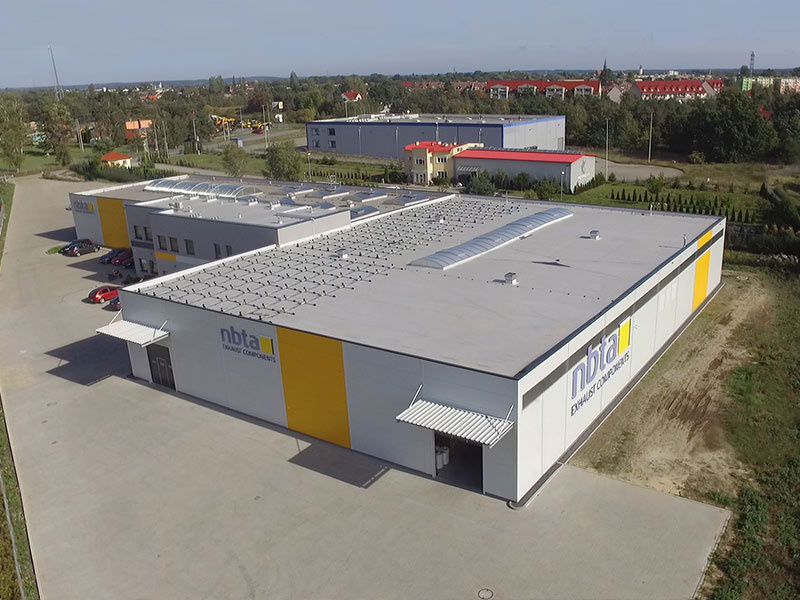 ---
The company NBTA Sp. z o.o.
is a supplier of automotive products, parts and components to both the OEM and aftermarket.
We supply our products to manufacturers of exhaust systems for passenger cars, motorbikes, ships, power generators, mowers, tractors and commercial vehicle.
---
A brief history of the establishment and
development of the company
NBT Automotive (New Business Technology Automotive) begins its history in 2007, when the founder Krzysztof Hański takes over the business. At that time, company supply for customers from the aftermarket - mainly located in Poland.
The year 2007 begins the period of rapid development and expansion, as a result, a year later, in 2008, the company changes its name to NBTA and form to Sp. z o.o .. At this time, quality standards were confirmed by the ISO 9001: 2008 certificate are implemented. Which allows the company to appear on the OE market in Poland and Central Europe..
Over the following years, sales are continually growing by acquiring new customers and territorial expansion to other European countries. As a consequence, after 5 years of functioning on the market, the sale of NBTA sp. o.o. takes place all over Europe - from Finland to Turkey and from Russia to Portugal.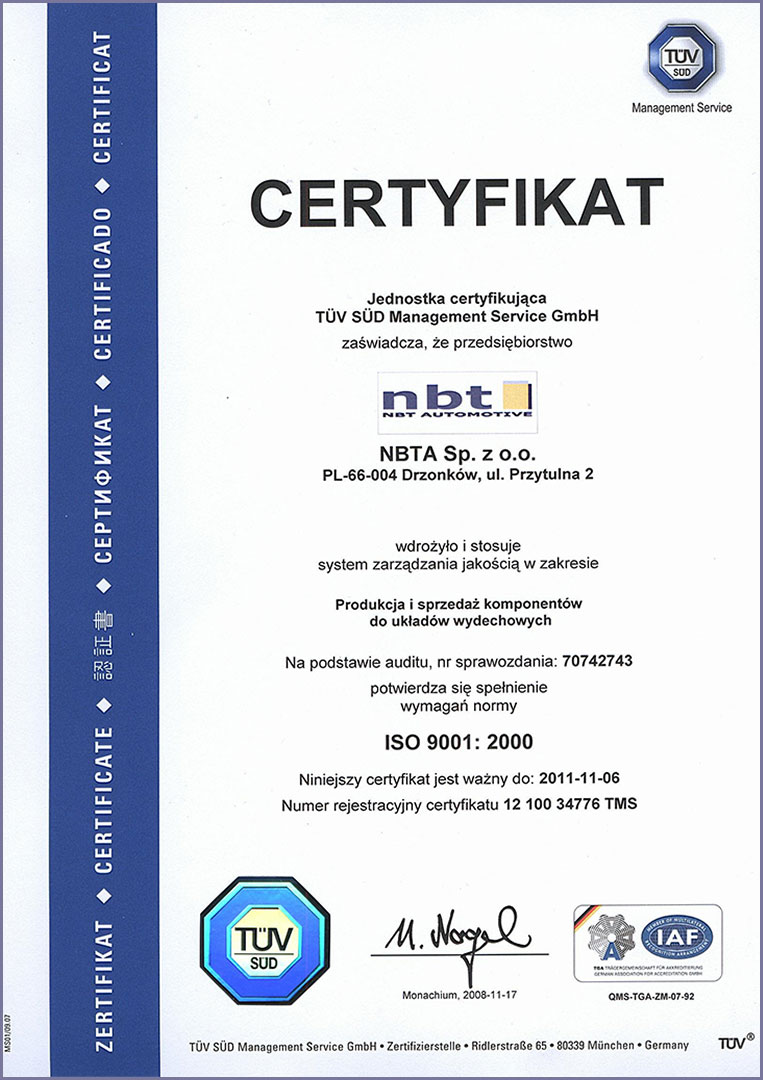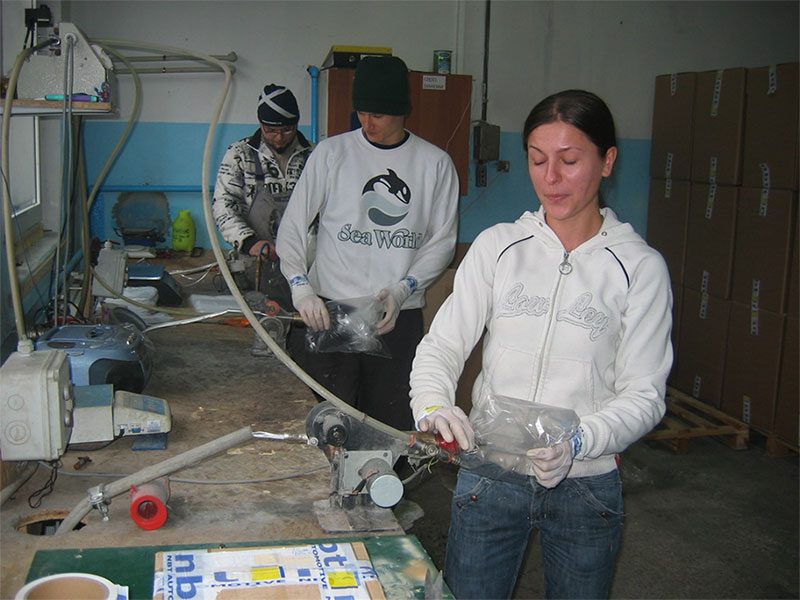 From the very beginning, the company is located in Sulechów. Initially, it is a typical "garage" production taking place in rented space with an area of 100m2.
In 2013, production is transferred to further rented halls - initially one of 650m2, and after two years to two halls with a total area of 1000m2.
During this period, the share in sales on the OE market increases significantly, which means that new quality management systems are consistently implemented ie in 2017 the ISO / TS 16949: 2009 certificate is obtained and in 2018 IATF 16949: 2016 certificate.

This system is obviously valid to this day.
---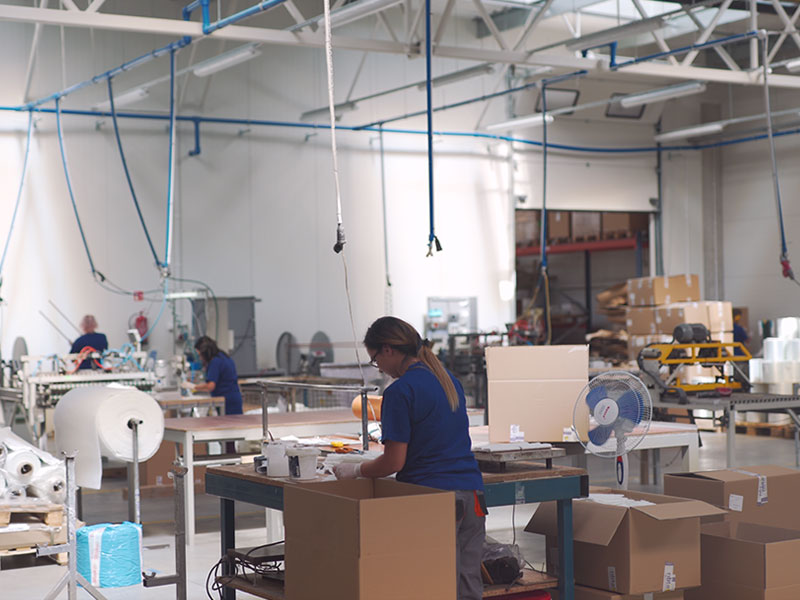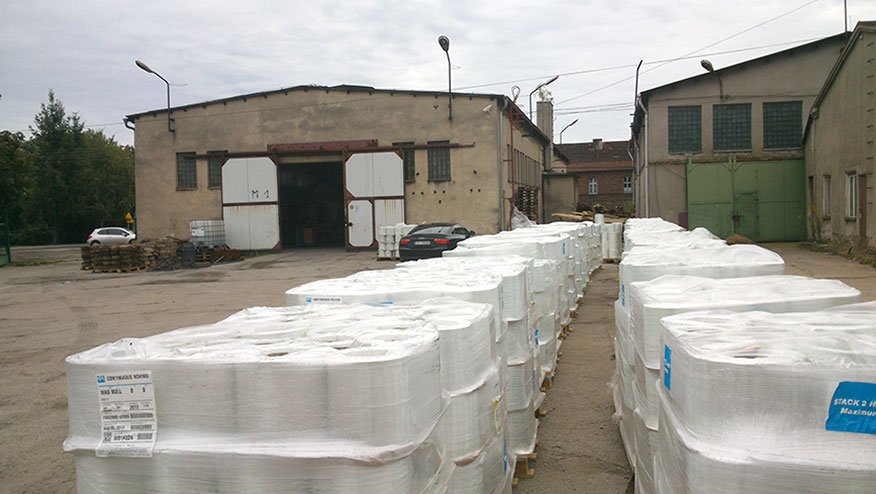 ---
2017 is a year of significant changes. In November, the construction of a new headquarters and production hall at ul. West 5 in Sulechów was finished. At that time, the company moves its activities entirely to a new facility where the area: production and storage is 1000m2, office and social space 200m2 and external warehouse 2000m2.
The company plans to implement the ISO 14001 environmental system in the coming years and to expand the production hall by another 1200m2.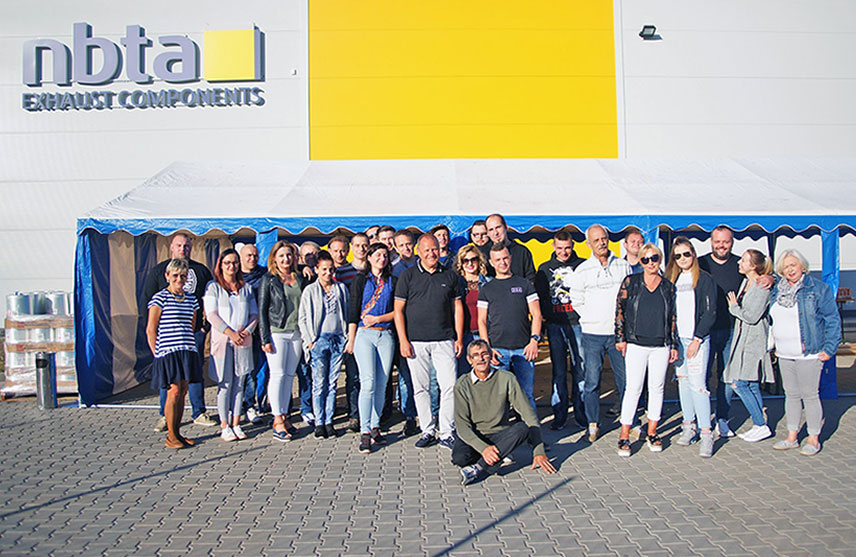 2007 year 2007 is the time when the founder Krzysztof Hański started operations and the beginning of rapid development and expansion.
2008 year establishment of NBTA Sp z o.o., during which quality standards confirmed by ISO 9001: 2008 were implemented.
2013 year , transfer of production to further rented halls - initially one with an area of 650m2, and after 2 years to two halls with a total area of 1000m2
2017 year construction of a new production and warehouse hall with the area 1000 m2, office and social area 200 m2 and external warehouse 2000 m2.
2020 year the completion of the construction of the new production hall with an area of 1500 m2! At the same time, we have expanded our administrative and office part with an additional floor - 250 m2.
---
customers from countries from around the world
---
We are pleased that our professionalism is appreciated by our clients. But above all, we are proud the most to know that they are content of our products.
---
milion
---
components delivered annually to global markets.
---